How to order the curtains?
So, let's try to guess: you have finished the renovation (or maybe in the process), bought or have already moved into a new apartment or house of your dreams. But comfort and coziness are missing an essential detail that any space that has windows needs - YOU DO NOT HAVE CURTAINS.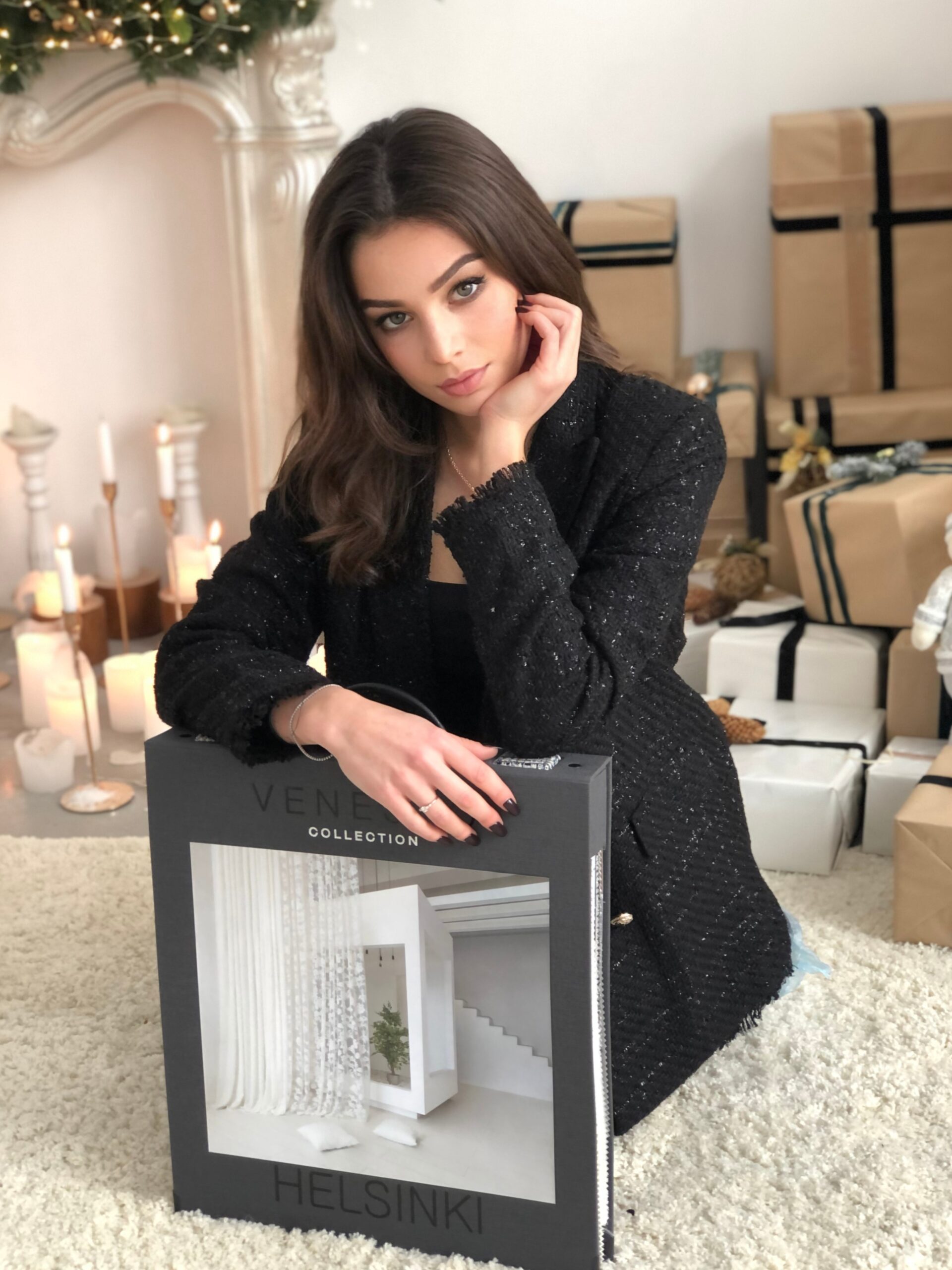 Find out the cost of the project
So: WHERE TO START and WHAT STAGES OF WORK
We will tell you all the details!
The process of creating a textile design (or more simply – curtains) is a creative action, the result of fruitful communication between the designer and the customer. In order to get started – contact us in any convenient way – call, leave a request on the website, write in a messenger or instagram. The first meeting usually takes place at your facility.
– 1. Departure of the designer for measurements.
Save your time – our specialist will arrive at a convenient time for you and make all the necessary measurements. We will discuss your wishes, define the concept of style and functionality; we will discuss whether special technical solutions are needed and agree on cornice / sun protection systems.
If you are still at the stage of repair work, and you need the participation of a textile designer in matters of the width / depth of the foothill niches, cable outlets for electric curtain rods – we will provide all the necessary advice.
– 2. Development of a design project.
We will select fabrics and models of future curtains/spreads/pillows and offer several options for technical sketches. Depending on the budget, we will offer fabrics in the economy segment, medium and high. Our studio has an extensive range of collections – English, German, Spanish, Polish, French, Dutch and Turkish premium collections.
Our task is to create for you an individual and high-quality textile solution that will bring comfort to your home, emphasize its style and not squeeze out all financial strength.
– 3. Approval of the project and conclusion of the contract.
We will invite you to our studio for a final discussion of the project. In the process, we will make adjustments (if any), and approve the final version. You will receive a detailed estimate indicating the names, footage, price and cost of all work. We will also sign a contract that specifies the completion date of the project. From the moment of signing the order comes into force!
– 4. Implementation of the project.
At this stage, we place orders for factories and transport companies that deliver these goods to us. In the workshop, all fabrics are carefully checked, then the painstaking process of sewing all products by the best craftsmen begins in accordance with technologies and standards on professional sewing equipment.
In addition to fabrics, the process of manufacturing and delivery of cornices, and their installation at the facility, as well as the installation of sun protection systems, if they are included in the order, take place in parallel.
– 5. Installation and drapery of curtains.
We will coordinate with you in advance a convenient time when we can weigh all the finished textiles. We come to you with our own equipment – ironing boards and ladders, steam generators and irons. We will steam and lay out each fold, tell and show how and what works. We will give recommendations on the care of textiles.
And now you are already admiring your renovated apartment with a completed image and beautiful curtains!)
As you can see, everything is very easy and simple, and requires a minimum of your efforts in the case when you trust the professionals – the studio of interior textiles "Maestro". =)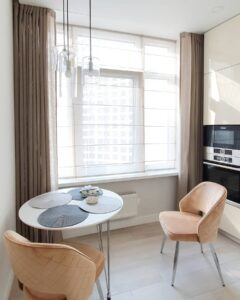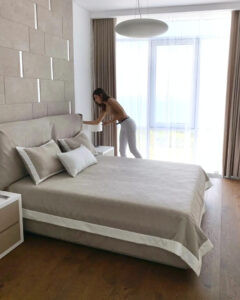 Departure of the designer for measurement
1 April, 2023